Fiction and Poetry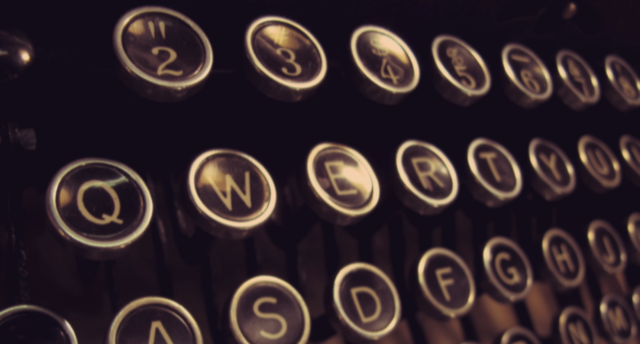 Parachute Girl,
Bosque Press Journal
Fiction Contest Finalist
Ada Petitpain, Jack Bohanan, Stella Nulty and Dizzy Sullivan step out of a sticky Queens twilight onto the westbound Manhattan IRT, where they'll change for the Third Avenue El and make their way to Coney Island. They'll stroll the boards, toss a few baseballs, drink a pitcher of watery "near" beer, and dance a jitterbug or two at the band shell on the Luna Park pier. They hope a few hours of hurdy-gurdy glamour will slake the parched sanctimony of Prohibition, and make them forget for a few hours that they're flat broke and a long way from seeing what Mr. Roosevelt's New Deal has to do with them…
The Pornographer Downstairs
, Hunger Mountain

Runner-Up, Howard Frank Mosher Short Fiction Award
Laseaux Prize Longlist


Illuminati, The Pinch Journal

Useless to sentimentalize the sun,
slouching toward its foregone conclusion.

Let others sing of gauzy light,
painterly and prim, lifting a field
out of ordinariness. Let them praise
the high beach light of noon, l'heure bleue
spilling its sliver of moon...

Better to see how light, still tense from its travels,
routs out the last of night, shakes us to our senses.

How it flickers and flares, impermanent as breath,
erases our imperfections, leaves contusions on the scrim
of evening as if in payment for the sorrow of its leaving.
They Say You Danced, The Pinch Journal
— For Kay and Jack Peters

You were bending over the zinnias
when the hose went slack and he splayed
his fingers over the small of your back,
waltzed you past the day lilies,
swooning in their clay pots.
We'd just finished supper,
the neighbors said, pointing to the spot
where he did his Hollywood dip and your hair
dusted the roses, as an insect orchestra
played in the listening pines.

You in your apron,
he in the torn high tops he wore
to troll for blues, taste of crackled skin
still in your mouths, your long neck white
against the enfolding night.

Right there, they said,
in the shadow of the darkened house
its garden gone to seed, a summer porch
where a child slept under spinning stars —

Absence established a beachhead.
The Invisible Map, The Examined Life Journal
University of Iowa Carver College of Medicine

What fold of the hippocampus
holds the steep icy hill, palpable thrill
of cutting class, stained glass atmosphere
of ice cream, jukebox, carved hearts?
Korean market now, chrysanthemums, power bars.

Which compartment contains the apartment
draped in parachute silk? One bus, two trains,
all that remains in the cerebellum
of the condo that has calcified around it.
Mummified rooms remember your name.
And what of the secret Chelsea garden
entered through the mirrored door of an armoire —
scent of saffron, notes climbing
the crystalline ladder of a love song?
Starbucks now, latte, wi-fi, green tea croissants.

Is this why old people wander off?

Not lost, merely walking a groove,
the way folded smooth by long habit.
Wizened archaeologists following their maps —
first left, second right, cul-de-sac,
looking for the road that unravels
between high-breasted cliffs —
the one that will take them back.

To know a place by heart —

Under the mall, multiplex, battlefields of burger wars
lie paths once green, rivers still pristine.
We dig for the life buried there
deep as faith, invisible as air.
Gluten-Free Poem, Alimentum, The Literature of Food
There is no wheat in this poem,
no barley, rye or derivatives thereof,
I can't say why, but it doesn't involve
any sort of nut. Cross contamination
is not an issue here; these words are

100% safe to eat.

There is longing, though. And heat.
A phantom crumb lingers on the tongue,
buttered with hungry eyes. Jam sticky lust
licks its finger and thumb, some sugar

to swallow down with the losses.

One in 132 poets experience the urge
to fondle dinner rolls, swoon
at the sight of a batter-coated spoon,
slow walk past the patisserie,
breathe from the knees

sweet burnt air to last a lifetime.

While these lines contain absolutely no lactose,
high fructose corn syrup, casein, palm kernel oil
or genetically modified ingredients,
they do possess a prayer,
a memory, a wish, the taste

of every forbidden dish.
Recipe for A Poem, Alimentum, The Literature of Food
The Difference Between Can't and Won't, Poetry East

Won't plants its feet,
crosses its arms, sets its jaw,
finds reasons.
Can't
keeps its eyes down,
lowers its voice, begs your pardon,
wishes it could.
Can't
wants to, but is unable.
Won't
is able, but can't quite.
Can't
is a lazy eye,
apologizing for its dim view,
asking to be loved anyway.
Won't
picks fights,
imagines slights –
If only you said this, did that…
Won't
struggles to the death;
Can't
walks softly toward it.